ORATORY MONTESSORI DAY NUSERY
FEES POLICY
Dear parents/carers,
To provide a high quality, safe and stimulating service for children requires considerable funding to ensure the continued high standards and sustainability of the Nursery, we kindly ask parents/carers to respect this policy.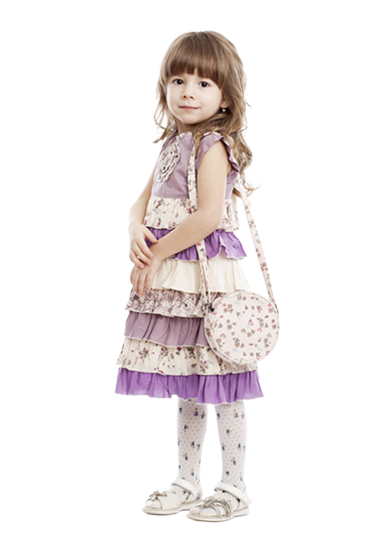 Registration and Deposit:
The child place is secured once the registration fees £60 and the deposit £100 have been paid. The deposit is fully refundable when your child leaves. The refund is made by cheque and takes a maximum of 15 days to verify if all the invoices and extras have been paid. We do not refund deposits if you cancel your reserved place, we retain the £60 administration fees and refund the remainder of your deposit.
Minimum Booking:
The nursery recommends a "minimum session" policy that supports your child settling into the nursery, provides social experience and consistency for the child. The minimum number of sessions we ask that are attended is two, this could be one full day per week or two half day sessions per week. *Please note, in order to make use of all your Government funded hours, we recommend your child attends a minimum of five sessions a week.
Nursery Fees and Payments:
We charge for the place and not for attendance. Our fees are based on sessions (not hours). These sessions are called: Full day, School Day, Morning or Afternoon Session.
Nursery fees are payable monthly in advance and must be paid in full by the 10th of the month. Please note that it is very embarrassing and time consuming for us to engage in pursuing unpaid fees.
Fees will be reviewed annually, every September, in light of the Nursery's financial position, its future strategic plans and any other broader economic or social considerations deemed relevant.
All payments made under this Agreement must be by Direct Debit. Under exceptional circumstances we may agree to payment by cash or cheque but it is your responsibility to obtain a receipt from the nursery manager as proof of payment.
If fees are not paid in full by the due date, we will unfortunately have no option but to add a 5% penalty charge on all unpaid fees.
We charge a £10 administration fee for each cheque that is returned unpaid by your bank.
Payment is preferred by direct debit or standing order or with prior agreement cheque. The nursery bank details are on each invoice.
The Nursery also accepts Childcare Vouchers from a broad range of providers. Some may take up to 5 days to appear in the Nursery bank account, please check with your provider to ensure that these have cleared by the 10th of the month for the invoiced month.
Discounts:
Where two or more children attend Nursery, a 10% discount will be applied to the fees of the elder child. When the siblings attend 5 full days per week, an extra 10% discount will apply to the fees of the oldest child. The maximum discount the nursery gives for full time siblings is 20% (between them). In the exceptional case that one or both parents work for the NHS an extra 5% will also apply on the elder child's invoice. We don't combine discounts, in other words, they're not cumulative. Proof of work (such as contract or last pay slip from NHS) should be provided to the nursery manager for approval of the discount. Discounts are not applied in retrospect and only apply to funded children.
Where the nursery offers a reduced fee rate after a child's birthday, siblings join or others, the reduction will take effect from the first day of the following billing period.
Notice Requirement:
One-month notice in writing, or payment in lieu of notice, is required if you wish to withdraw your child from the nursery.
We accept changes to permanent booked sessions with effect from the first day of the calendar month, providing, a month notice is given to us by the parents.
Holidays and Absences:
Absence from the nursery, including sickness and family holidays, must be paid for in full. We regret that we are   not able         to    to swap sessions for any sessions not attended. We charge for the place and not for attendance.
Extra Sessions:
If the parents require emergency sessions, they should be arranged with the nursery manager and payed in advance at the nursery. We do not include extra sessions in regular monthly invoices. The rate for an extra session is £8 per hour and sessional times apply.
Holiday Sessions:
If the child attends nursery term time only, the parents can pre-book extra sessions one month in advance, for the holiday period, and these sessions will be invoiced in accordance with the regular fee rate.
Dropping off and Collecting your child:
Children must always be collected on time at the end of each session and must not arrive at the nursery before the beginning of their session. This is very important as we may otherwise exceed the maximum child numbers permitted by our Ofsted registration. Persistent late collection will result in additional late fee of £5 charged for every 5minutes up to 30 minutes and a sessional charge will follow from 30minutes onwards.
Suspension – Termination:
We may suspend or immediately end this Agreement if:
You have failed to pay any fees
You have breached any of your obligations under this Agreement and you have not or cannot put right   that breach within      a rea   a reasonable period of time of us asking you to.
You behave unacceptably, as we do not tolerate any physical or verbal abuse towards staff.